Ski hire software is developed with consideration of practical aspects of Ski and Snow equipment rentals. It has rich features to differentiate itself from other ski hire software's in the market
www.skihiresoftware.com.au
A true force behind your rental business
Enhance you're online customer experience and streamline your ski hire business with Ski rental software
Easy Setup

You can implement the solution and get your business started in a few days. The easy setup functions allow you to mobilize your ski hire online in no time.

Increase Revenue

Increase your revenue using the power of the internet and online business model. Your customer can order products online in advance before they reach your ski hire, reduce the mad rush during peak seasons and increase your operational efficiency.

Get Started Today

Call us and our friendly team will help you to get your business going in a few days. We will help you to implement the solution based on your business requirements.
Our system allows your customers to easily book online, your can also manage your orders using the backend interface
User friendly online interface
Responsive user interface
Multi user group bookings
Payment gateway integration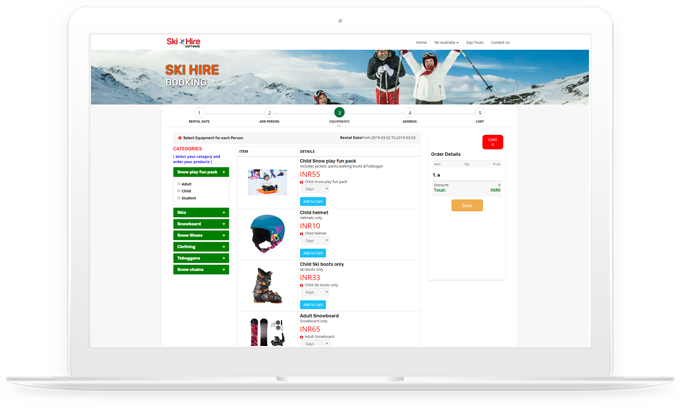 Responsive application allows your customers to easily make bookings over their phones, guaranteeing paid reservations for your company from multiple devices
Mobile Responsive design
Can access from multiple devices
Cross-platform - works on any Mac or PC
Tested with all major browsers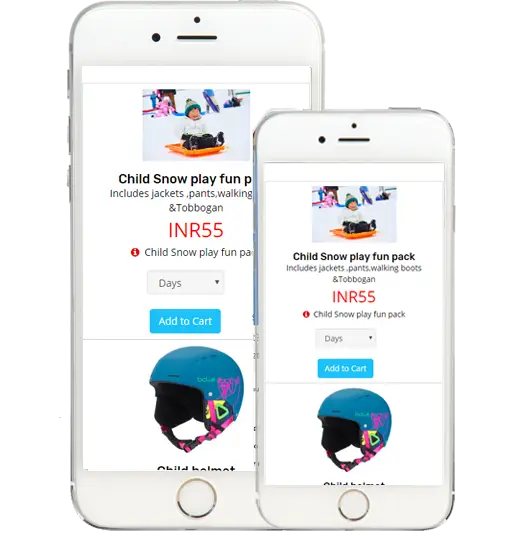 The backend of our system provides real-time data on current reservations and revenue.
View live reservation data
Easily order status and payment information
User-friendly back end lets you make changes on the fly
Easily check stats with visualized data